Misol Ha is one of the falls you must visit when touring around Chiapas, Mexico. It is not very far from Palenque.
Everyone could easily walk under the falls, just the rear of it and feel the cool fresh sprinkles spiking your skin.
If you like this do check out...
Falls BW
by

Featured: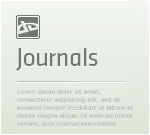 Give Thanks and SnowSome snow...and then Thanksgiving
Last night it snowed for the first time this year :D it didn't snow in the whole city, but in the area where I live it did :D I love it when it snows for the first time..it's so magical :giggle: I even made a photograph and upload it in my scrapbook to share it with you ;)
:thumb270556118:

In my country we do not celebrate Thanksgiving, but I think it is a nice way to remember yourself what you're thankful for in this life. We all must have a reason why we're thankful. :devtimberclipse: has written a wonderful journal entry on giving thanks => http://timberclipse.deviantart.com/journal/Give-Thanks-deviantA
Give Thanks and Snow
by